Subscribing to Chrome Fans will allow you to automatically receive every new article whenever they get published. This provides a great deal of convenience for you, because you won't even have to visit this website to access all the latest articles or news.
The benefit of this is that it will save you a lot of time and effort; All of the new content on this site will be delivered to you directly for free and all you have to do is to read it at your own leisure.
There are two main ways of subscribing to Chrome Fans:
RSS Feed Subscriptions. New articles will be sent to a feed reader.
Email Subscriptions. New articles will be sent directly to your email inbox.
What is RSS? What is a 'RSS Feed Reader' and How Can I Use it?
RSS stands for Rich Site Summary or Really Simple Syndication. It adds functionality to a web site that lets users subscribe to content from that web site. RSS allows you to stay informed of your favorite web content without actually having to go to the web site. You can set up a page full of subscriptions from different places and keep tabs on all your content in one place. You can also stay informed without giving up any privacy.
RSS feeds are document formats which allow you to keep up to date with content on all blogs and the websites you come across while surfing the net.
When you subscribe to an RSS feed, the feed reader will check the website you subscribe to for new content. If there are any new articles, they will be displayed within the reader itself.
How to get started?
It's just three easy steps:
Sign up for a Free feed reader (I recommend Google Reader).
Come back to this page and click on this link to subscribe to Chrome Fans.
And you're done! Remember to check your feed reader daily to see if new articles from Chroma Fans have been published.
All the published articles from Chrome Fans will show up automatically in your feed reader. If you'll like to, start subscribing to other blogs or websites you fancy as well.
Can I Choose to Subscribe Via Email Instead?
Definitely. It's not a problem. If you'll like articles from Chrome Fans to be sent directly to your email inbox, just click here, it will open a Email Subscription Request page, as it is shown in the figure: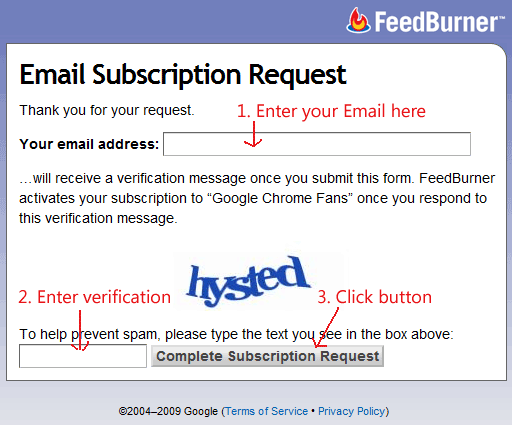 Figure-1: Email Subscription Requrest. Powered by Google FeedBurner
Enter a legitimate email address.
Enter the captcha (verification emssage) as it is displayed on the page.
Click the Complete Subscription Request button.
Once you see the screen below, visit your email inbox to verify your email address. If you don't receive any verification emails, please check your spam folder.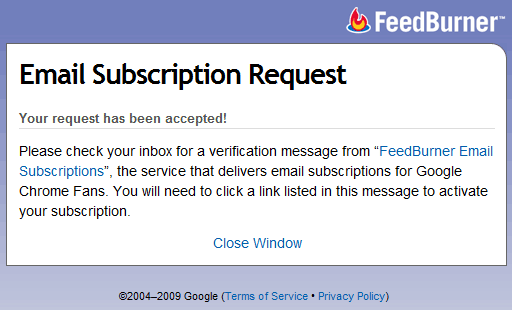 Figure-2: once you see the screen above, visit your email inbox to verify your email address
You'll only receive one email every day regardless of the number of articles published. For example, if I publish 3 articles in a day, you'll get them all in one email newsletter.
All email subscriptions are managed by Google Feedburner and you can unsubscribe anytime with a click of a mouse. For your convenience, instructions for unsubscribing are included in each email newsletter as well.
Please be assured that your email will kept in the strictest confidence and will never be used for spam or shared with others without your permission, so please use one that you check regularly.
If you have any trouble subscribing to Chrome Fans, please contact me, I'll be happy to help in any way possible.