Posted by Andrew.
What is Chrome OS?
Chrome OS is a brand new free operating system built around the revolutionary Google Chrome browser. The project aim is to provide a lightweight Linux distribution for the best web browsing experience. Featured software in Chrome OS:
GNOME 2.24 desktop environment
Google Chrome 4.0.220 web browser
OpenOffice.org 3.0 office suite
GIMP 2.6 image editor
Flash Player 10.0 plugin
and much more
The screenshot of Chrome OS
New Chrome OS 0.4.220 beta is available, there is a screenshot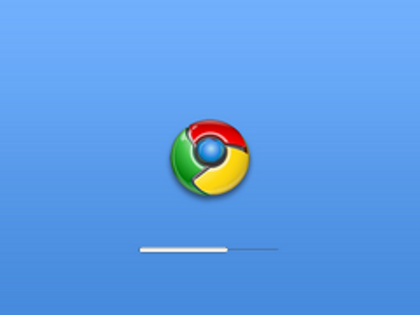 Download & install Chrome OS
You can download and install it now:
Download Chrome OS 0.4.220 beta (x86) VMDK (Hosted by Wuala)

The tarball is containing VMDK and VMX files. You need a free VMware Player or VirtualBox in order to run this appliance.

Download Chrome OS 0.4.220 beta (x86) ISO (Hosted by Wuala)

Now you can also install Chrome OS on your hard disk using this Live CD image. Download the ISO file and burn it into CD-R. Boot the computer from it and when Chrome OS is loaded, click Live Installer on the desktop. Follow the instructions. Warning: Google Chrome does not work in Live CD mode, you have to install it to the hard disk at first!

User password: user
Root password: root

Note: Chrome OS 0.4.206 is no longer available.
Import Update Oct 18, 2009 19:13
This beta version is a fake the real Chrome OS. Clay posted a comment:
This beta is a fake the real Chrome OS won't be using GNOME or KDE they are making there own windowing system also if you do go to the download page at the bottom it says:

Chrome OS is not related to Google. Service provided by SUSE Studio.

So this is clearly not the real beta it just seems like that because they put it on google sites.
Thank Clay!
Other resources