Google PageRank is officially dead now.
On March 7 2016, Google officially killed off Toolbar PageRank scores to the few browser tools and web site tools that use it. Google has confirmed it in real life if you do not believe me. :-)
PageRank is an algorithm used by Google Search to rank websites in their search engine results. PageRank was named after Larry Page, one of the founders of Google. PageRank is a way of measuring the importance of website pages.
Link spam ran rampant in the heyday of PageRank as site owners and agencies alike would buy and place as many high-PR links as they could to outrank competitors. The history of PageRank is therefore littered with paid links, black hat tactics, and is the reason why we still get email pitches from link sellers today.
Welcome to a PageRank-free web. :-)
Open SEO Stats removed PageRank
Open SEO Stats(Formerly name: PageRank Status) is also removed Google PageRank from SEO Stats page. To check web rank and SEO stats by one clicking, you can visit OpenAdminTools or install Open SEO Stats from Chrome Web Store.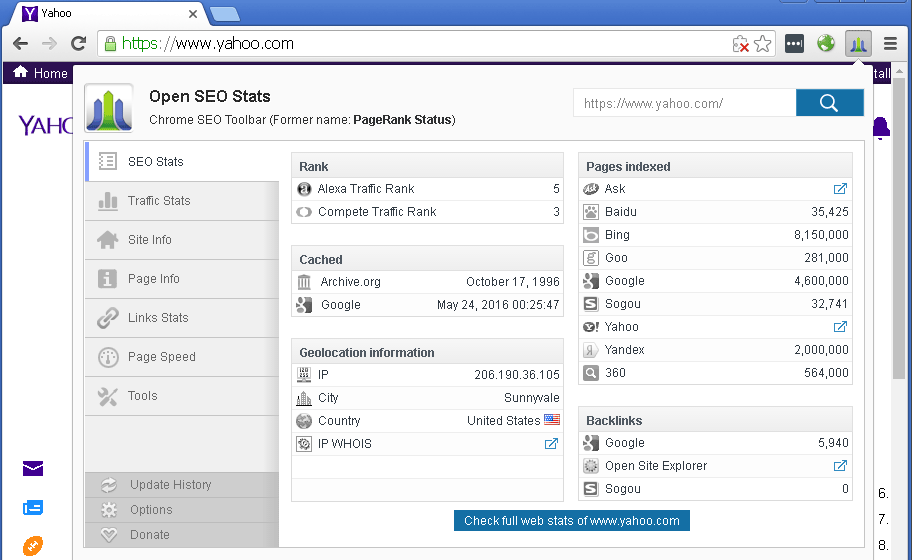 Screenshot: Open SEO Stats