Posted by Andrew.
Google launched its browser product - Google Chrome in a beta version on Sep 02, 2008. Google Chrome is a browser that combines a minimal design with sophisticated technology to make the web faster, safer, and easier. The beta version of Google Chrome, currently only in a version for Windows XP or Windows Vista, is available for download.
The 10 features of Google Chrome
1. One box for everything - Web search. Web history. Address bar. Suggestions as you type. One unified box serves all your browsing needs.
2. New Tab Page - Every time you open a new tab, you'll see a visual sampling of your most visited sites, most used search engines, and recently bookmarked pages and closed tabs.
3. Shortcuts for your apps - Use web apps without opening your browser. Application shortcuts can directly load your favorite online apps.
4. Dynamic tabs - You can drag tabs out of the browser to create new windows, gather multiple tabs into one window or arrange your tabs however you wish -- quickly and easily.
5. Crash control - Every tab you're using is run independently in the browser, so if one app crashes it won't take anything else down.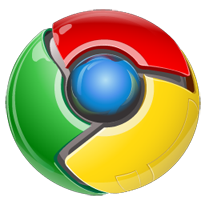 6. Incognito mode - Don't want pages you visit to show up in your web history? Choose incognito mode for private browsing.
7. Safe browsing - Google Chrome warns you if you're about to visit a suspected phishing, malware or otherwise unsafe website.
8. Instant bookmarks - Want to bookmark a web page? Just click the star icon at the left edge of the address bar and you're done.
9. Importing settings - When you switch to Google Chrome, you can pick up where you left off with all the bookmarks and passwords from your existing browser..
10. Simpler downloads - No intrusive download manager; you see your download's status at the bottom of your current window.
Download & Install Google Chrome
You can free download Google Chrome at http://www.google.com/chrome. The file size of Google Chrome Installer is only 475KB.
Once you launch the Google Chrome Installer, it will connect with Google site to download the necessary files, and then automatically the installing. It will connect with all your bookmarks and settings: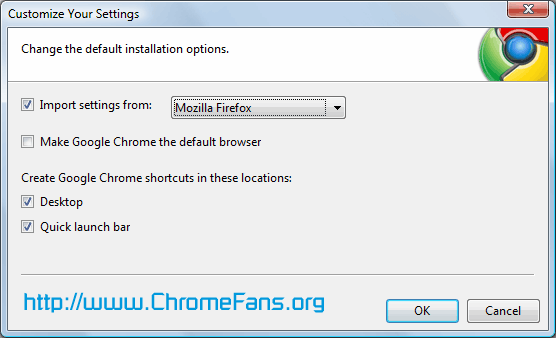 Google Chrome Experience
Clean Interface
The interface of Google Chrome is very clean, it saves more spaces to show the webpage: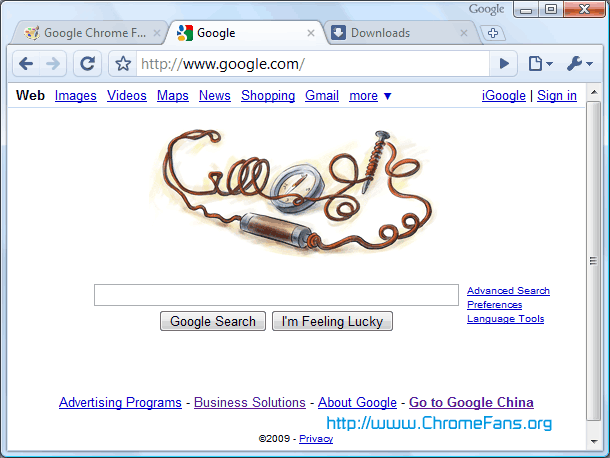 New Tag Page
Chrome uses tabs, but unlike other browsers, if one crashes, it doesn't bring down the entire program. You can change the order of your tabs across the top of the screen by clicking and dragging them, and you can also move tabs to a different window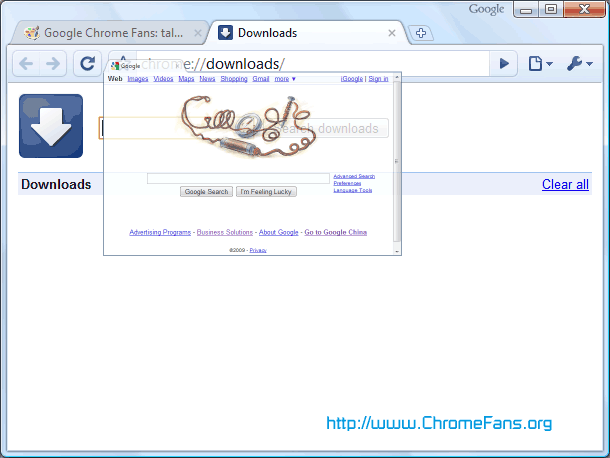 Fasting Browsing
I visited http://www.download for testing the speed, the page loading speed of Google Chrome is faster than other Firefox and Internet Explorer. Stephen Shankland posted Speed test: Google Chrome beats Firefox, IE, Safari at CNet news on September 2, 2008, it shows Google Chrome overpowers the other browsers on the five subtests by which Google measures its browser's JavaScript performance.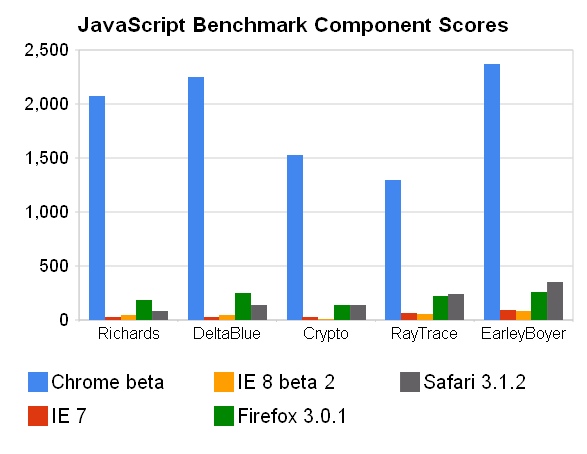 The Resource of Google Chrome