Posted by Andrew.
The Chrome dev channels for Windows and Linux have been updated to 4.0.203.2 on August 28, 2009. Chrome for Linux is now truly 64 bit with this update.
You can find out about getting on the Dev channel here: http://dev.chromium.org/getting-involved/dev-channel.
To get more details about this update, please visit official Google Chrome Releases Blog.
Chrome for Windows x64 is still a Win32 application
I just checked my Chrome on Windows 7 x64 version, it's up to date (4.0.203.2):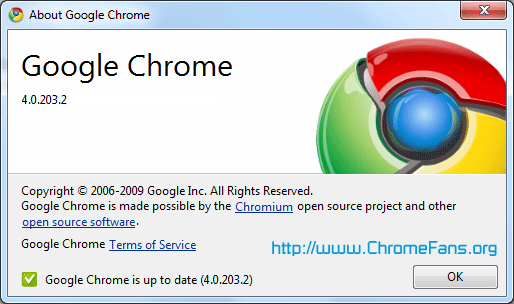 When I checked the Chrome process in Windows Task Manager, it's still a Win32 application: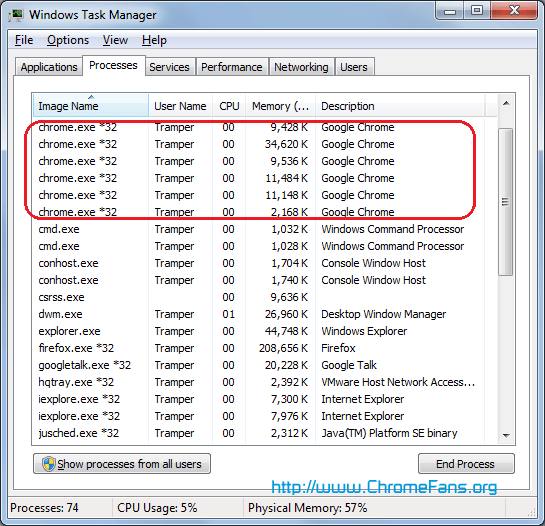 More information about Google Chrome and 64 Bit