Hello I have just completed the development of Android Search App for Google Plus. This unofficial application allows you search Google Plus public contents and profiles online on your Android device. It's my first Android App and it's available on Android Market now. The URL:
https://play.google.com/store/apps/details?id=org.chromefans.searchforgoogleplus
Supported languages: Česky, Deutsch, English, Ελληνικά, Español, Français, Indonesia, Italiano, Nederlands, Polski, Русский, Português, Română, 简中, 繁中, 한국어, 日本語.
Two screenshots for 480x800 pixel: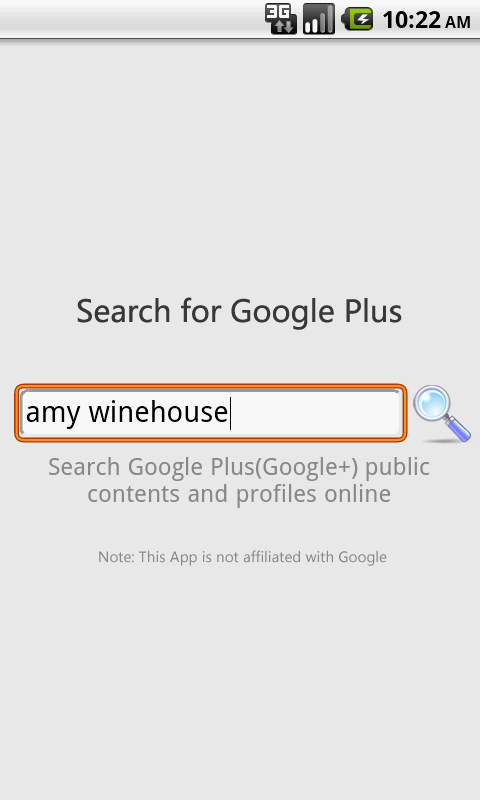 Screenshot-1: Search App for Google Plus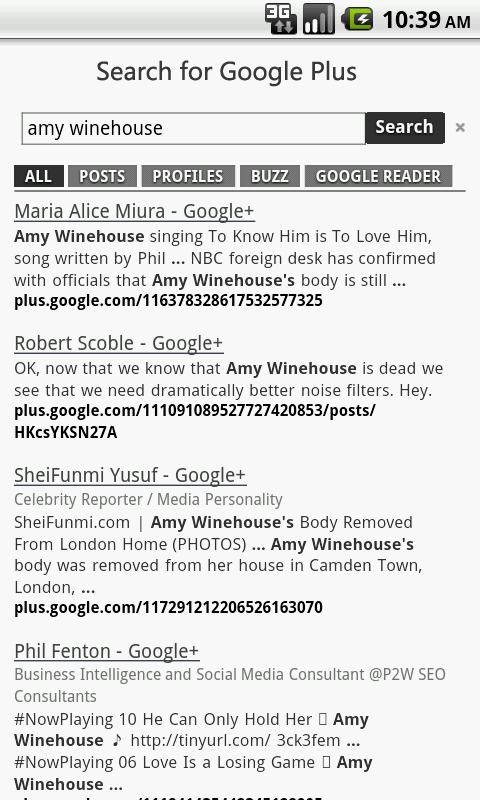 Screenshot-2: Search App for Google Plus
If you have any questions or suggestions, please leave your comments here, or send a mail to

.