Google Chrome automatically updates whenever it detects that a new version of the browser or the extensions is available. The update process happens in the background and doesn't require any action on your part.
Google Chrome checks for updates on its own schedule. When you know that a new version of an extension is available, you want to manually force update it right now. Please follow the steps below:
Launch Google Chrome, type chrome://extensions/ to open the Extensions page. You can also click on the wrench icon at the top right of the browser, then click Tools -> Extensions to open it.
Check the option Developer Mode in the right-top session
Click the button Update extensions now. The extensions will be force updated.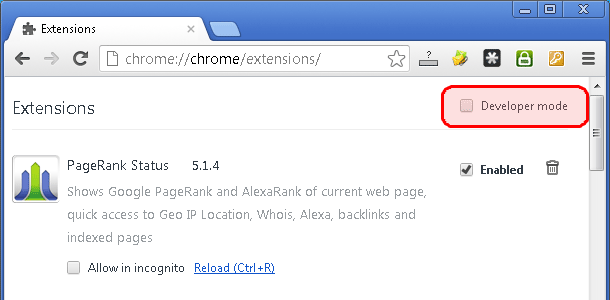 [Screenshot] Manually update chrome extensions: Check the Developer Mode option on Google Chrome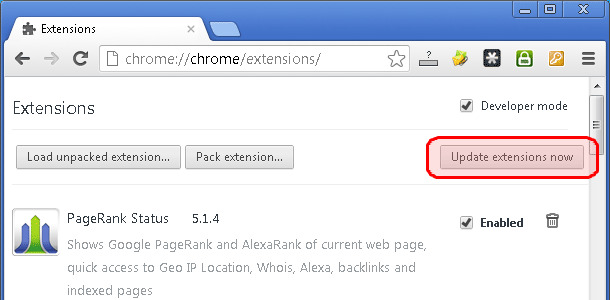 [Screenshot] Manually update chrome extensions: Click "Update extension now" button
Note: There's no way to manually update just one extension.
Other resources about Chrome Updates