Posted by Andrew.
Google Chrome is released on Sep 02, 2008, it is available for only Windows XP and Vista. Why is Google Chrome browser not compatible with Windows 2000?
Lots of people still have Windows 2000. Some people have Windows XP or Vista at home, at work it is Windows 2000, - corporate users are much more conservative. Some people use Windows 2000 because they don't like the look of Windows XP. they prefer the classic Windows Logo, and the classic theme.
Why is Windows 2000 not supported?
I think perhaps because: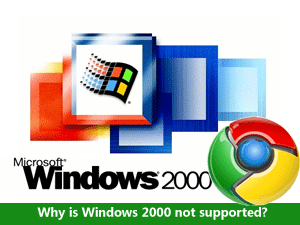 Today is 2008.
Windows 2000 Server's mainstream support ended June 30, 2005. While extended support will be available until July 13, 2010.
We are already going from Windows XP sp3 to Vista, and the next OS is being designed.
Update: On the comment #1, the webmaster of surfchrome.com said that's less than 1%(0.72%) of visitors used Windows 2000 to visit his site last month. I just checked last month stats of ChromeFans, only 0.45% used Windows 2000:
Windows XP: 62.54%
Windows Vista: 21.95%
Mac OS : 1.63%
Windows 2003: 1.05%
Windows 2000: 0.45%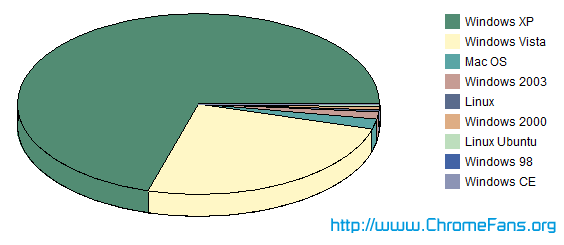 If you want to download Google Chrome on Windows 2000, there is an article from NSpeaks: Google Chrome on Windows 2000/2k? Works with my method. You can also try Portable Chrome version.
Other resources of Google Chromes