Posted by Andrew.
Josh Moont sent me a Chrome extension developed by him, a simple extension to view XML files in a user friendly format - with opening and closing nodes.
Download and Install XML Tree extension for Google Chrome
The extensions requires Chrome developer version. If you have installed, right click the Chrome icon in your desktop, then click Properties, click Shortcut tab, add --enable-extensions parameter in the Target field, as it is shown in the figure: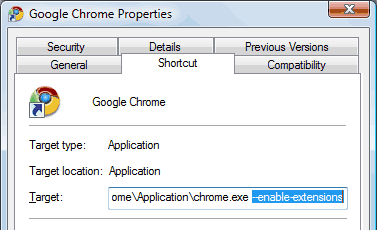 Screenshot: Instructions to enable extensions for Chrome
XML Tree extension for Google Chrome is very useful for webmasters and web developers. Example: when I open https://www.chromefans.org/rss/ without XML Tree extension, Chrome shows as below: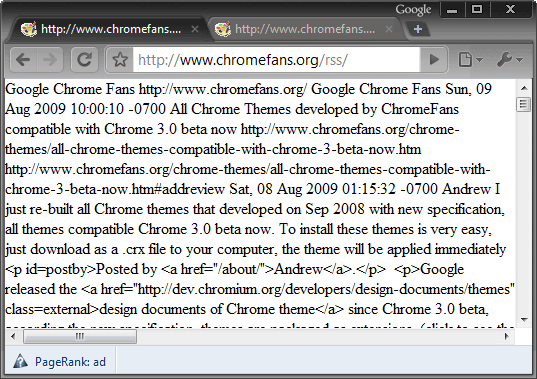 After installing XML Tree extension, it shows as below: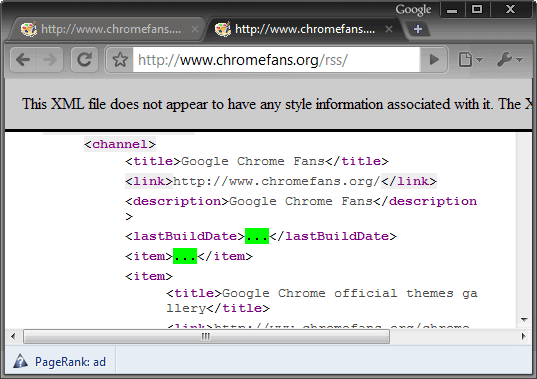 Thanks Josh Moont!
If you are a theme designer/extension developer and would like me to list your themes, plug-ins or extensions here on ChromeFans.org feel free to send an email to

, subject with Chrome Submit. Please include a brief description and a download link, you can also direct attach it in email.
Other resource about Google Chrome Extensions