Posted by Andrew.
The Chromium (Chrome developer version) extension system is in active development. It is not yet ready for use by the general public. To launch extensions for Chrome, you should install a Chrome developer or beta version, and then add --enable-extensions to your Chrome command line
How to uninstall an extension?
To uninstall an extension, please do following steps:
Navigate to chrome://extensions.
Find the extension you want to uninstall.
Press the Uninstall button, as it is shown in the figure.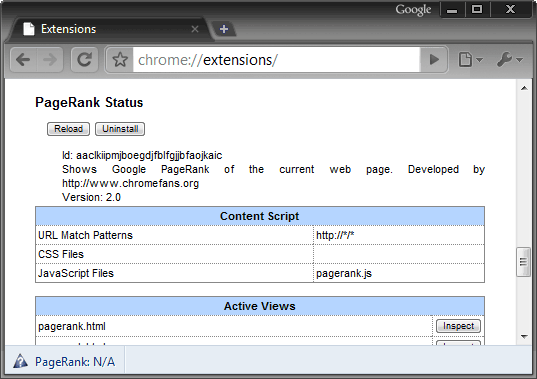 Screenshot: Uninstall Chrome extension
Other resources about Google Chrome extension