Google finally announced Google+, its next effort in social. Any product made by Google will of course emphasize search. However, If you want to search Google Plus contents and profiles, you must have a Google+ account then you can directly search in plus.google.com, or add a complicated code to search box in Google.com.
I just developed a new site Google Plus Search to search Google+ posts and profiles by one click, it's very easy and useful.
If you have any suggestions, please leave your comment here. You can also follow my Google+ to see updates.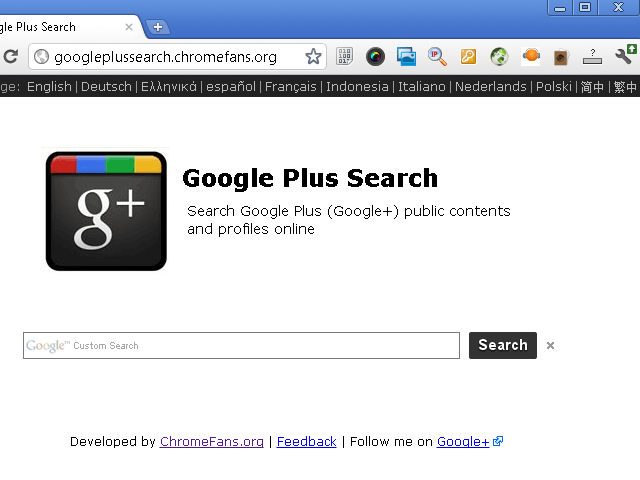 Screenshot: the site of Google Plus Search
PS. Waiting for a Google+ invitation? Scroll down, leave your mail address in comment, I will sent the invitation to you when I am online, so be patient please. :)