Posted by Andrew.
Bing (formerly Live Search, Windows Live Search and MSN Search), codenamed Kumo is the name of Microsoft's new web search engine, designed to compete with the industry leaders Google and Yahoo!. Bing is a replacement for Live Search, and it went fully online on June 1, 2009. More information, there is an article from Microsoft - Microsoft's New Search at Bing.com Helps People Make Better Decisions.
The default search engine of Chrome is Google. You can manually add or edit search engines on Chrome.
To Add Bing search engine to your Google Chrome, please do following steps.
Guidelines: Add Bing search engine to Google Chrome
Click the Tools menu, then then select Option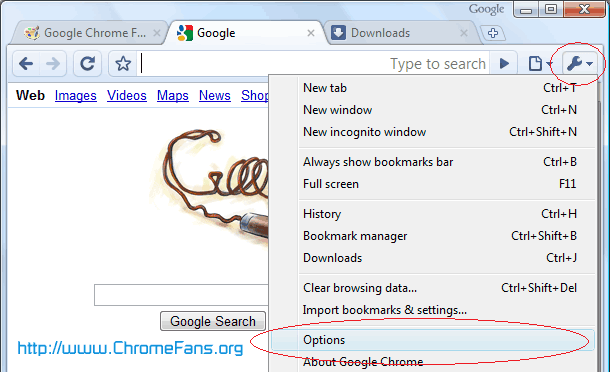 Click the Basics tab.
Click the Manage button in the Default search section. The Search Engines dialog box opens, then click the Add button on Search Engines dialog box.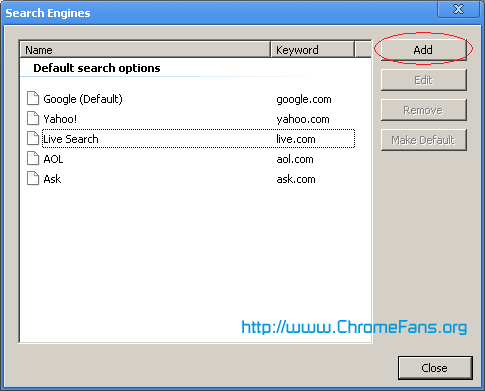 You can also right-click the web address area on the address box and select Edit search engines to open the Search Engines dialog box.
Provide the following information. You can directly copy/paste them to the fields in Search Engine dialog
Name - Bing Search
Keyword - bing.com
URL - http://www.bing.com/?setmkt=en-US&q=%s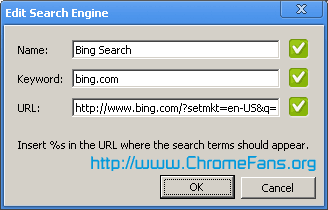 Click Ok button, then select Bing Search in the search engines list, click Make Default button.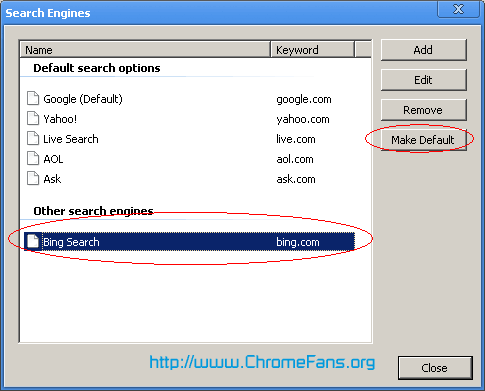 Click Close button.
Other resource about Google Chrome and Search Engines