The Chromebooks are launched, and with the different operating system unlike the Windows and Mac OS, the options and interface for sure would be a lot different. Doing the most basic things in the Google Chrome OS would be different and new, and one has to learn about it. The basic activities usually are taking screenshot, transferring data to other devices etc. and taking screenshots is one of the important ones too, to share tutorials, to share info with friends in an easy way. But as said, the Google Chrome OS and the Chromebooks have a different way of operating the things.
Using the Page Flipper key
When you are on a particular window, taking the screenshot of that particular window can be done by pressing 2 keys. Here is how:
Press "Ctrl" + "Page Flipper Key" (Image) together and the screenshot is taken and saved in a separate folder from where you can retrieve the screenshot.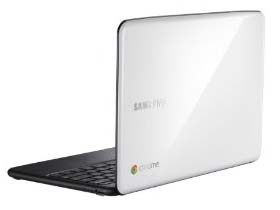 Where is the screenshot saved?
The screenshot taken in the Chromebook are stored at a particular folder in the file manager, and the interface is quite different from that of Windows. You need to go to the File Manager directly by pressing "Ctrl + M", and in that, you would see the "File Shelf" where the different saved items can be seen in various folders. Go to the "Screenshots" section and there you would see the captured screenshots sorted by the date and time taken.
Taking screenshots is a simple trick in Google Chrome OS, and as in other operating systems, here too you can use the different browser apps etc. to take the screenshots but the simplest one is the keyboard shortcuts. The Page Flipper key helps in more than one function, just like the Print Screen key does in the Windows computer keyboards.
Other resources about
Posted by Andrew.